WE Lusitano Stallion!
"Leonardo" is my fourth original sculpture released in resin! He is traditional scale (1:9) measuring 23 cm high (tip of ear) and 32 cm long (approximately 9.05"x12.6"). "Leonardo" was created by customizing a casting of my previous sculpture "Lucius". That casting went through extensive re-sculpting and very little of the original remained untouched. This will be the only remake of "Lucius" that will be released as a resin edition (not counting a possible mini in the future).
This will be a 2 mold run, each mold guaranteed to produce 50 castings. 20 were sold as pre-orders in late 2016, 40 regular orders taken in June 2017 and the rest of the edition will be sold later in 2017.
"Leonardo" is molded and cast by Mountain View Studios. Castings are hollow and with wire reinforcements inside legs and tail.
---
---
Prices and Payment Options
SOLD OUT!
Paid in Full
We try to have castings in stock and ready to ship at all times. There can be a small wait until your order can be shipped, if there are multiple orders coming in at the same time. Payments in full need to be made within three days of invoicing.
Time Payments
I offer the option of time payments, the standard being 3 monthly payments. Down payment is required to hold a copy for you. The monthly payments after this are due in approximately 30 days from each other.
The deadlines for each payment are stated in the invoice. Please make sure you pay each payment in time, as I won't be sending individual payment reminders. ALL PAYMENTS ARE NON-REFUNDABLE! So please make sure you can follow through the payment plan before purchasing.
I'm always happy to negotiate a payment plan based on individual needs! The 3 payment plan is just the standard I offer. Especially with orders of multiple castings, please contact me for a payment plan! All payment plans must be accepted by me before purchasing.
Customers from USA and Canada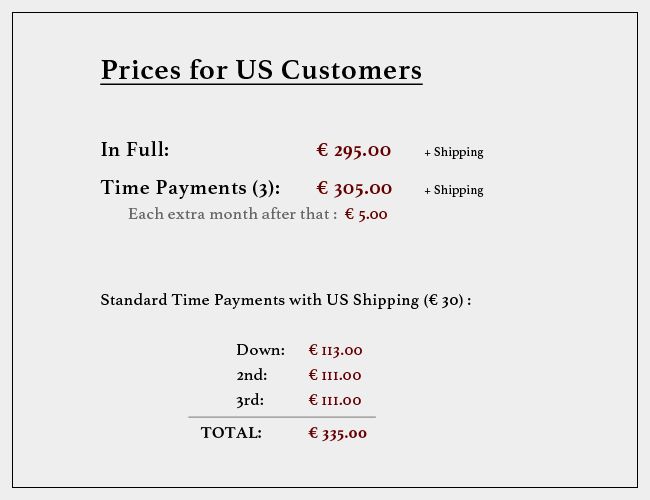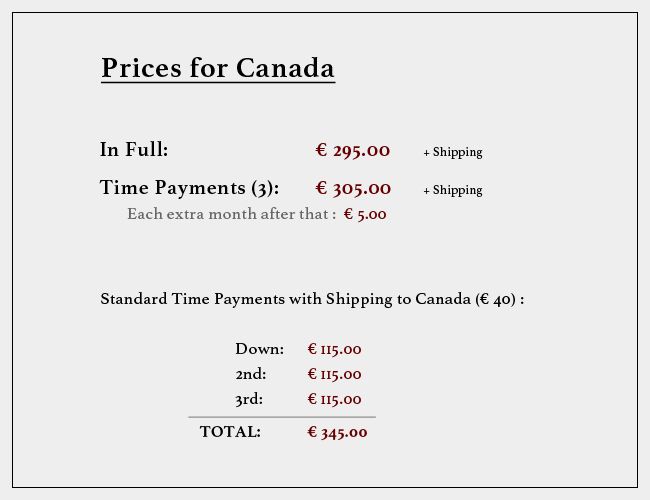 Customers from EU Countries
These prices include VAT (24%) and orders are shipped from Finland. This means you won't need to worry about any additional customs fees.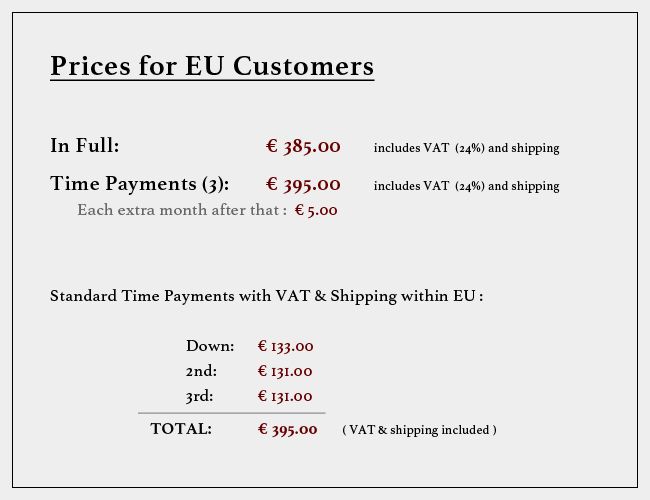 Shipping
Castings for non-EU customers are shipped directly from Mountain View Studios (USA).
Orders from EU countries are shipped from Finland.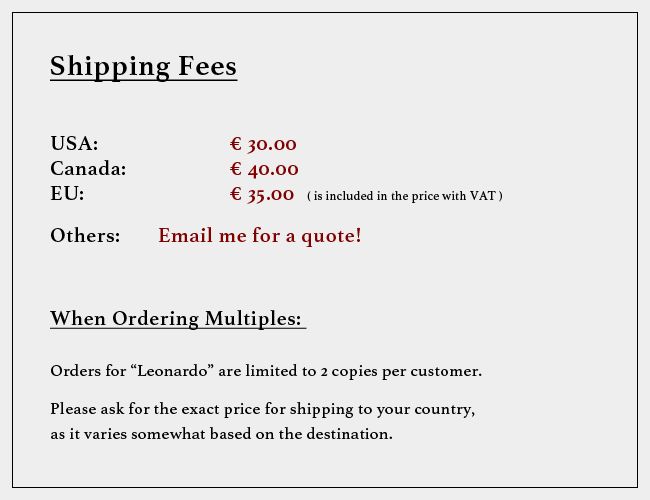 How to Order
To order a resin casting of LEONARDO simply e-mail me at destrier-models (AT) hotmail.com
DO NOT use the "Contact Vendor" button on MH$P or message me on Facebook.


In your e-mail let me know:
Your name and shipping address (I need your shipping address so I can determine the shipping costs)


How many copies you would like to order


How do you want to make the payment(s)
- Non-EU customers: PayPal
- EU customers: PayPal or Bank Transfer (SEPA)
I will send you an invoice based on your order. Payment is required within 3 days of invoicing.
EU customers please note that your casting will be sent from Finland. Even though I try to have some stock here at all times, ready to ship immediately, there might be a slight wait if I'm just in the process of restocking, or when multiple orders come in at the same time.
Policies
Read the terms below carefully before placing an order.
A payment is due within 3 days of invoicing


Down and time payments are non-refundable


You will not receive a reminder when your time payments are due. Your due dates are listed in the invoice.


No item will be sent until it is fully paid for


All castings are inspected before shipping, but if you happen to detect flaws in yours, please contact me!
Copyright
Unpainted copies of LEONARDO are intended to be finished by the customer. This includes all forms of applied finishes as well as alteration/customization.
I, Emilia Kurila, provide to the customer a limited, non-exclusive license of the right to photograph or videotape my work for the sole purpose of promotion, sales or photo showing of said work.
I reserve all rights for reproduction of LEONARDO, including derivative works. No reproduction, in whole or in part, of any of my sculptures is allowed.
---
All text & images © Emilia Kurila