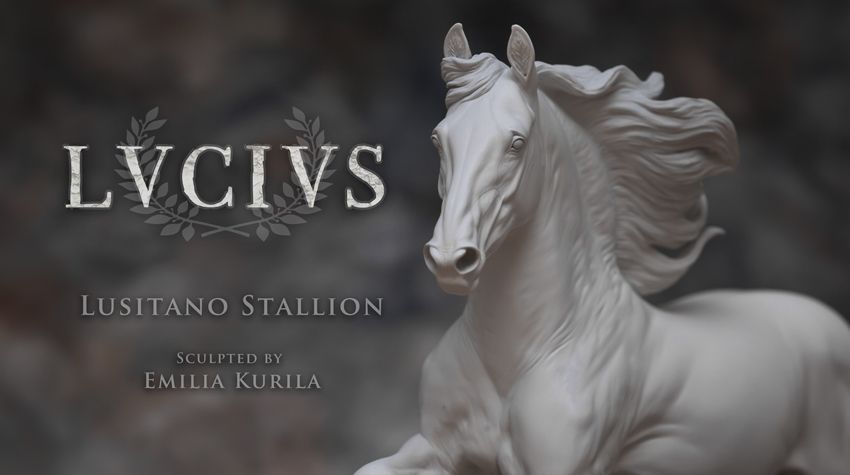 Lucius is a new traditional size sculpture portraying a Lusitano stallion in freedom. Sculpted by me, Emilia Kurila.
Lucius is my third original sculpture to be released in resin! He is traditional scale (1:9) measuring (with base) 26,5 cm high and 36 cm long (approximately 10.4"x14.2"). Without the base he measures 24,5 cm to the tip of the ears and 16,5 cm to the withers (approximately 9.6" and 6.5").
Lucius is being cast by Seunta LLC, and will be a 1-2 mold run of approximately 130 castings.
He will be a hollow cast resin with wire reinforcements and a removable base.
Huge amount of photos below! May take a moment to upload.
Photos here are of the original sculpture.